Places for People Downtown
A STRATEGY TO SHAPE AND DELIVER VIBRANT PUBLIC SPACES IN DOWNTOWN VANCOUVER
Brief
Like all cities, Vancouver's public spaces – the plazas, squares, streets, laneways, pathways, parks, and waterfront – are where public life happens. These are the places of daily interaction, and the spaces where we work, play, create, explore, and connect.
In June 2017, the City of Vancouver's Department of Planning, Urban Design and Sustainability launched Places for People Downtown, a planning process to create a strategy that will shape the future of public space and public life in Downtown Vancouver over the next 30 years.
Deliverables
After launching with an online survey and asset mapping exercise on Talk Vancouver, project lead Thomas Daley and the Places for People Downtown team conducted a number of public space engagement events in Downtown Vancouver including:
Pop-up events at community festivals and events
A Downtown. Vancouver street photography contest with Archive Magazine
A variety of stakeholder meetings and formats including a Dinner and Dialogue on Public Space
Public space walking tours
Public life storytelling campaign for social media
During the winter months, Hot Tea, Rain City offered cups of tea in exchange for discussion on public life in the rainy season
Places for People Downtown also partnered with Gehl to conduct both a summer and winter Public Space and Public Life Study for Downtown Vancouver with the support of close to 500 volunteers.
Campaign photography by Alison Boulier.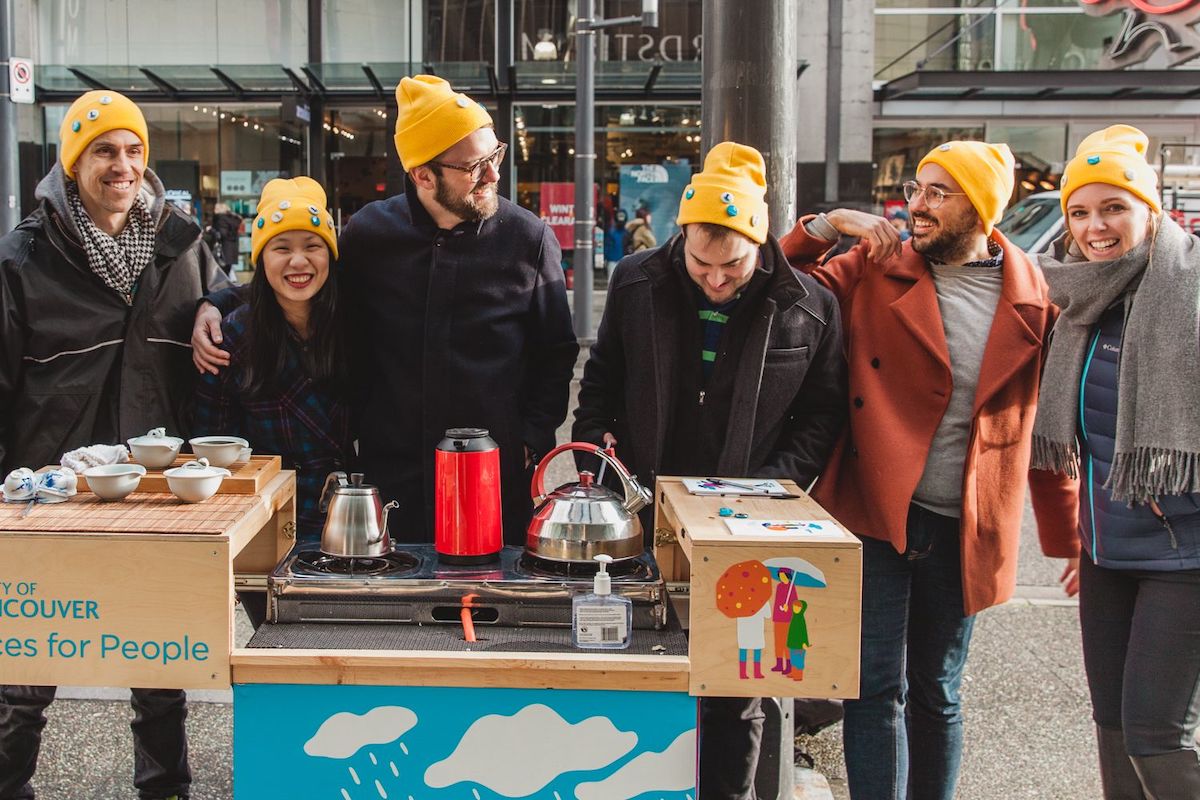 Results
The findings of this research along with the values identified by through Places for People Downtown's public engagement process informed the City of Vancouver's Downtown Public Space Strategy which was unanimously passed by Vancouver City Council in 2020.
This strategy provides a framework to shape the public realm in Downtown Vancouver over the next 30 years. It also demonstrates the application of this approach to current and future public space policy and project development in Vancouver.
Ready to Talk?
DO YOU HAVE A BIG IDEA WE CAN HELP WITH?