Lumiere Vancouver
PUBLIC ART INSPIRED BY LIGHT AND ARTISTIC EXPRESSION
Brief
An annual event inspired by light and artistic expression, Lumière Vancouver is driven by the desire to build community during the rainy season in Vancouver's iconic West End.
Produced by the West End BIA, this multi-day event has featured artistic lighting installations by MK Illumination Canada, Hfour, works curated by Burrard Arts Foundation and Tangible Interaction, and public space activations by Public Disco.
Since launching in 2014, Lumiere Vancouver has grown to other public spaces throughout Downtown Vancouver with the aim of bringing community together during Vancouver's dark, rainy months.
Deliverables
Launching a new community event of this scale is no easy task. To support promotional efforts as well as partnership development, Lumière Vancouver required a brand identify, new website, and solid communication plan.
Supported by multiple creative suppliers including Leanne Davis Design, Alison Boulier Photography and Orange Pulp Projects, Lumière Vancouver has been hugely successful, both in terms of community engagement and in achieving its aim of adding warmth and colour to the West End over a dark winter weekend.
Campaign photography by Alison Boulier.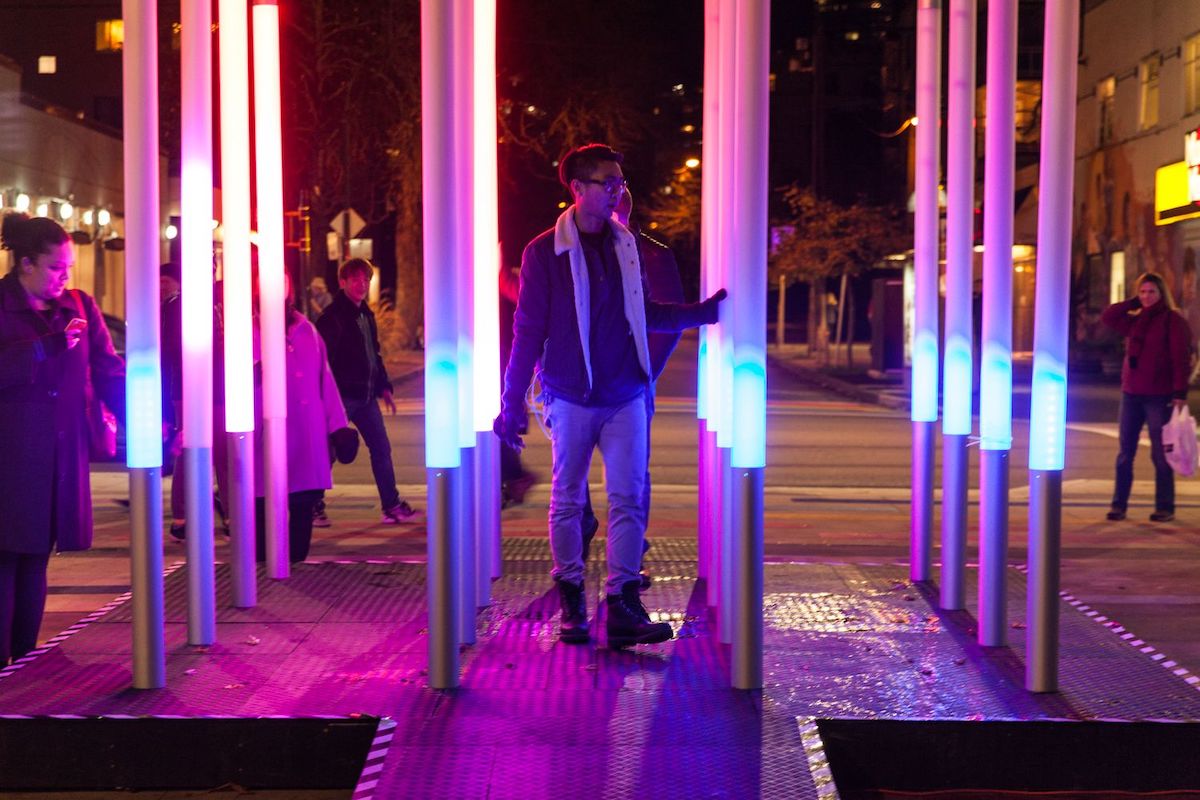 Results
Now in its eighth year, Lumiere Vancouver is now a popular annual event in Downtown Vancouver. Their latest season returns November 12 to 30, 2021. Don't miss it!
Ready to Talk?
DO YOU HAVE A BIG IDEA WE CAN HELP WITH?