CITY OF VANCOUVER'S WE CHOO$E
WEST END PARTICIPATORY BUDGETING PILOT
Brief
In August 2018, the City of Vancouver's Department of Engagement and Communications launched WE Choo$e, Vancouver's first participatory budgeting pilot project in the West End with the support of the Participatory Budgeting Project.
Participatory budgeting is a process used in cities around the world to involve citizens in government spending decisions that impact or benefit them.
Designed to deepen democracy and build stronger communities, participatory budgeting processes make public budgets more equitable and effective.
Deliverables
Working as the Engagement Lead for the project, Stephen Irving brought together a group of community leaders and neighbourhood residents to form the WE Choo$e Impact Team, the community-led steering committee leading the project.
After outreach to community in early 2019, the WE Choo$e Impact Team collected ideas on how to spend $100,000 to improve the West End community.
The WE Choo$e Impact Team then recruited and trained Project Proponents to develop these ideas into viable project proposals.
Campaign photography by Katherine Krampol.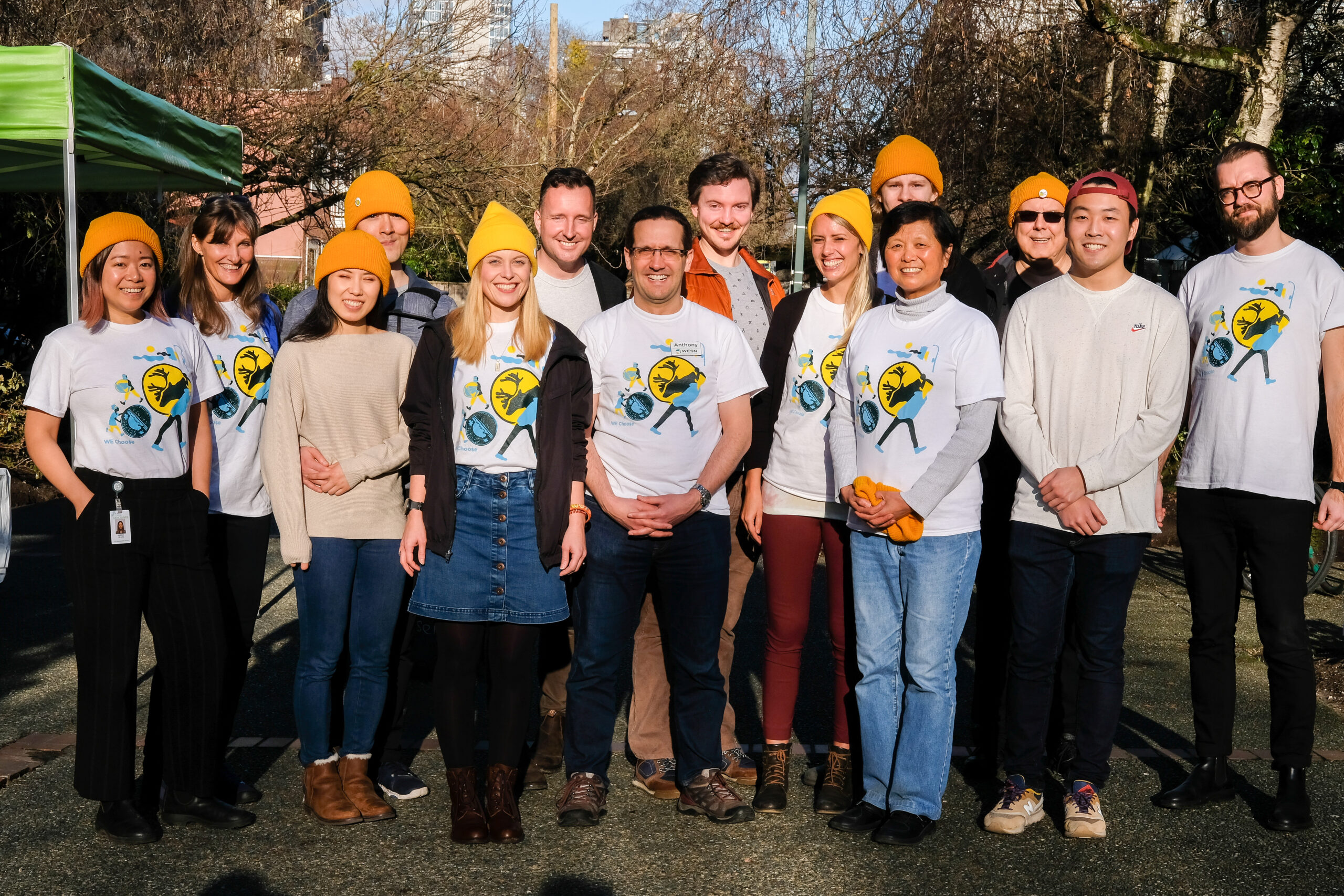 Results
This project culminated in a community vote on the proposals in February 2020 resulting in the funding of three community-identified projects:
A new calisthenics park for Barclay Heritage Square
Sidewalk improvements throughout the neighbourhood
New sports and musical equipment for Lord Roberts Elementary and King George Secondary Schools
For project updates and more information on participatory budgeting in the West End, check out the City of Vancouver's website.
Ready to Talk?
DO YOU HAVE A BIG IDEA WE CAN HELP WITH?